What's car detailing all about?
Professional car detailing restores vehicles to like-new condition. A car wash lacks the precision and labor-intensiveness of car detailing service. The exterior of an automobile is cleaned by passing through an automated car wash system. Professional car detailing involves exterior and interior treatments and are always done by hand.
Listed here are some of the most common services offered by professional detailers of car detailing:
1. Exterior Car Cleaning
The following points are to be kept handy when you go for exterior cleaning:
Clean and dry the outside –
The washing and drying are done by hand in this process. Detailers use specialized products to spray and wipe off the vehicle's exterior. Hand washing the rims, doorknobs, and glass is all part of this.
Clay bars are utilized to eliminate any residue or contamination that may have been left after a car wash. Polish and wax work better when the surface has been cleaned and smoothed using clay.
An abrasive compound is buffed onto the car's paint to remove the clear coat in small layers. Scratches and swirls in the paint are smoothed out as a result.
Applying a sealer to the car's paint can give it a glossy finish and help protect it.
The following exterior services are available for an additional fee: trim repainting, engine detailing, polishing headlights and engine pressure cleaning, bumper repair, glass chip repair, and touch-up paint work.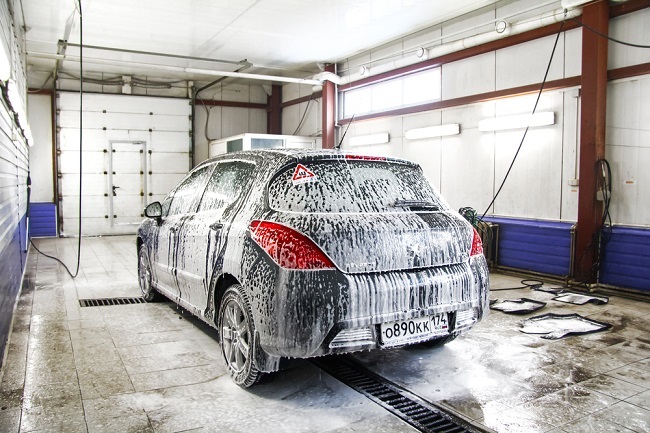 2. Interior Car Cleaning
Vacuuming removes debris from seats, carpets and mats, the headliner, the rear cargo area, and the trunk.
Using a Scrubber and a Brush –
This is done to remove stains from carpets and mats on the floor.
More steam cleaning can remove carpet and upholstery stains faster than other methods.
Windshield and window washing.
Leather cleaner and soap are used to clean the vehicle's leather parts.
Many detailers use a deodorant spray to keep a car smelling fresh and clean.
Why is car detailing so important? What advantage do you get out of it?
Even though a car wash can remove grime, it does not maintain a vehicle's appearance or full detail. When it comes to cleaning and protecting the paint and interior of your vehicle, detailing is superior to a simple car wash. Regular maintenance and thorough cleanings are critical to maintaining your car's resale value. Customer satisfaction and long-term savings can be achieved by regularly scheduling expert car detailing services.
Satisfaction of Customers –
Isn't it wonderful to be behind the wheel of a brand-new car? Many individuals take great care of their vehicles because they are one of their most important investments and expenditures.
Even though getting a car detail costs money, doing it regularly will save car owners money in the long term. The average time spent behind an automobile's wheel is increasing, which necessitates more frequent auto maintenance than ever before. Cars that are clean and well-maintained are always more valuable when they are put up for sale.
Allergies and other sicknesses can be prevented by driving in a clean car, which removes dust and other dangerous particles. Drivers can avoid accidents by keeping their windshields, windows, and mirrors clear.
Conclusion:
car detailing costs can be affected by the products used and the time required to finish the task. Depending on the condition and size of your vehicle, you will have to use a different procedure. However, car detailing is an excellent option if you're serious about maintaining your vehicle.